A Wide Range of Campus Amenities
From time spent in nature along the Crystal River Trail or a variety of classes and activities at The Springs Wellness Center, to delicious meals at our two on-campus restaurants or bible studies, to gardening and more. Whether you're a resident or family visiting a loved one, Bethany Home has amenities for everyone.
Bethany's Campus Amenities Include:
Two on-campus restaurants – Bleu Barn and Fireside Grill
Priority admission to all other living options
Pastoral care (chaplain, worship services, and bible studies)
Beauty / Barber Shop
Beautiful public lounges, dining rooms, and outside patio areas
Event / Meeting Rooms
Thrift Store
Access to Bethany's Crystal River Trail
Discounted membership to The Springs Wellness Center
The Fireside Grill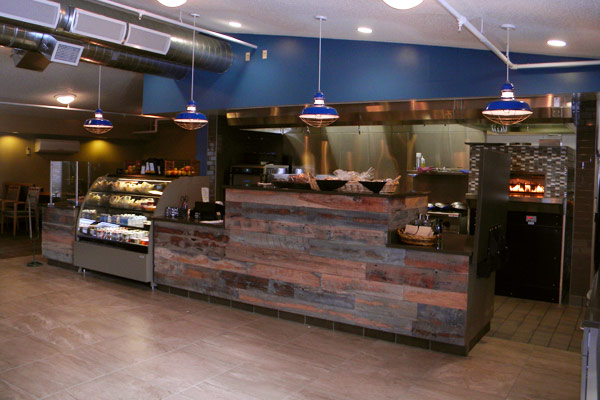 The Bleu Barn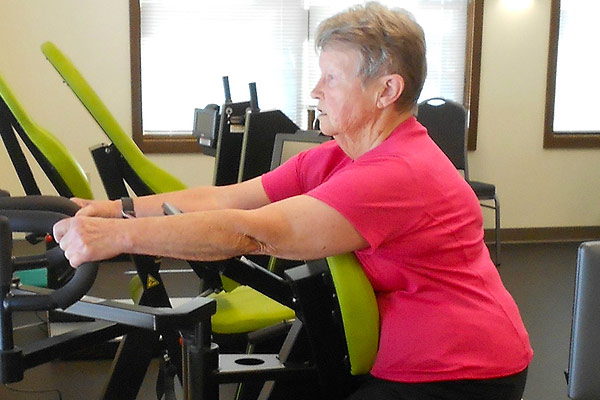 Resident exercising at The Springs on HUR equipment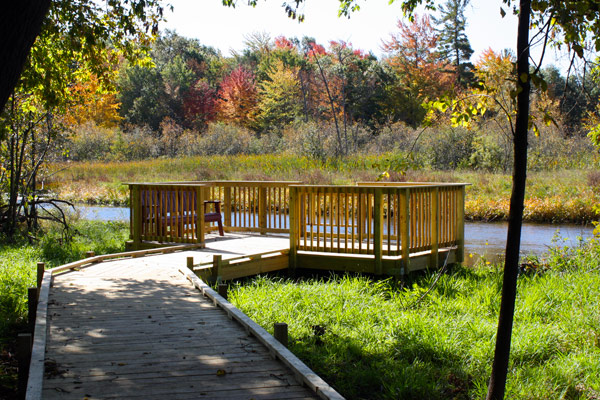 Crystal River Trail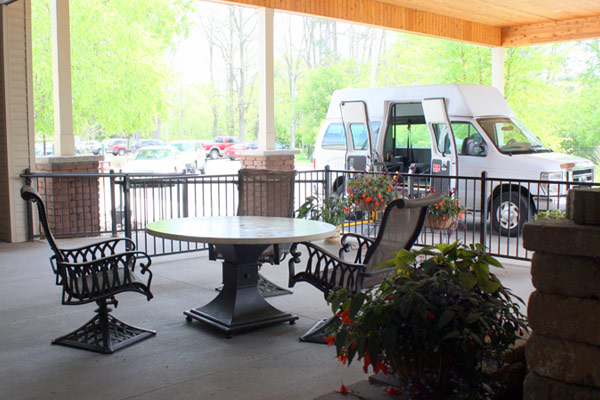 Covered outdoor patio area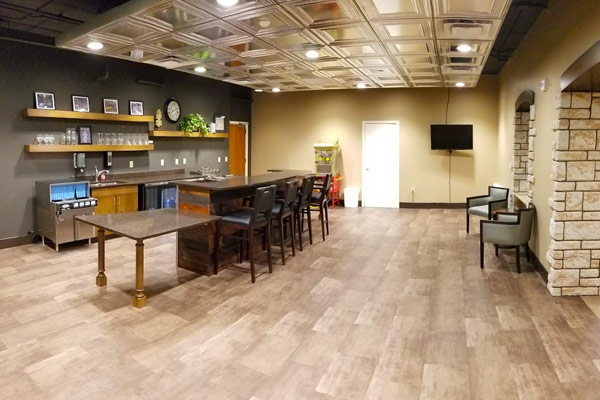 Bar and Meeting Room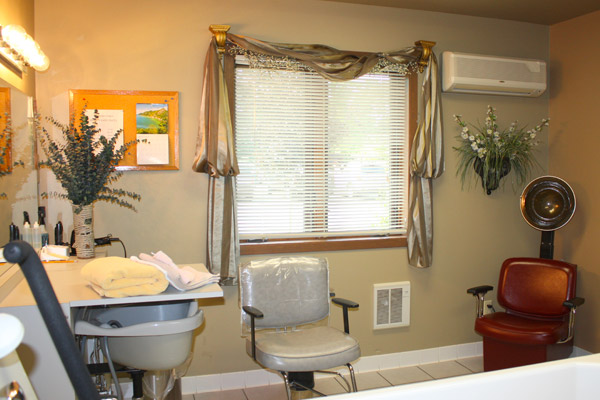 Beauty / Barber Shop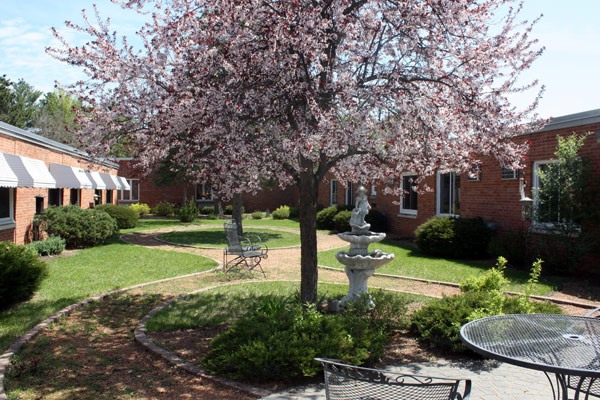 Outdoor courtyard with walking path
Event / Meeting Rooms Available
Bethany is fortunate to have a beautiful campus for its residents as well as a variety of rooms and areas available for rent. Bethany accommodates for family, friends, and the community to gather. Room size, capacity, prices, and amenities vary. For any questions regarding the event and meeting rooms please call 715-258-5521.
Meeting Room Amenities
You may bring in your own food and beverage, otherwise catering is also available through the Bleu Barn and Fireside Grill, our own unique in-house restaurants. Tables and chairs are available, and rooms can be set up a variety of ways for you. You can also reserve a TV, VCR/DVD player, LCD projector, podium, and microphone at no additional cost.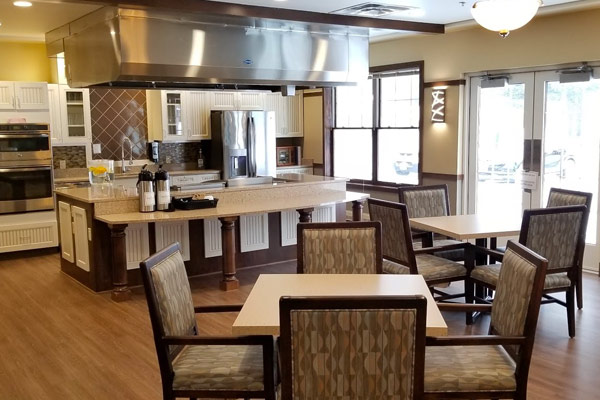 The Springs Wellness Kitchen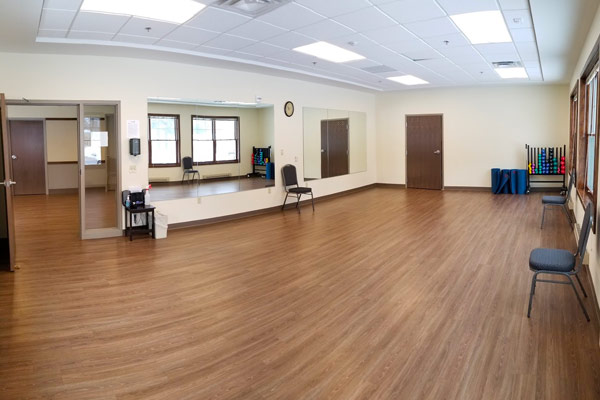 The Springs Studio C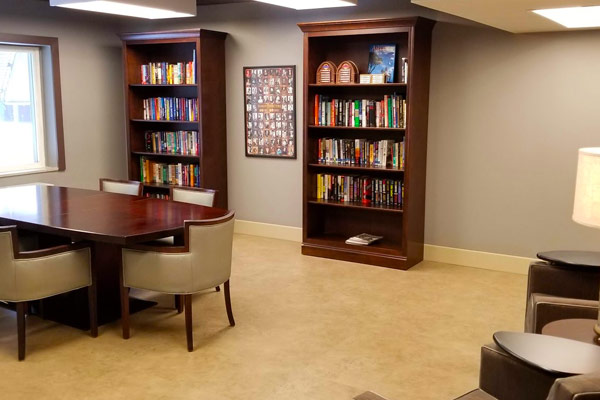 The Library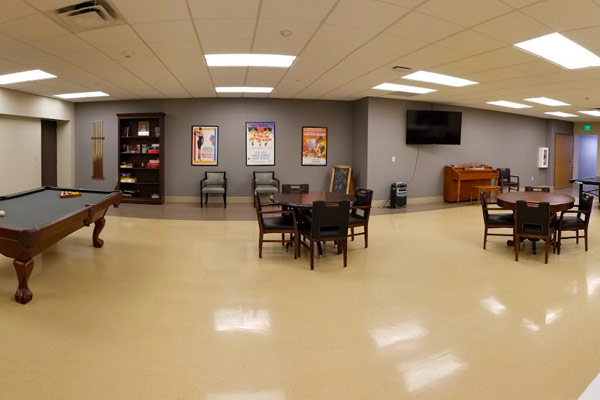 The Game Room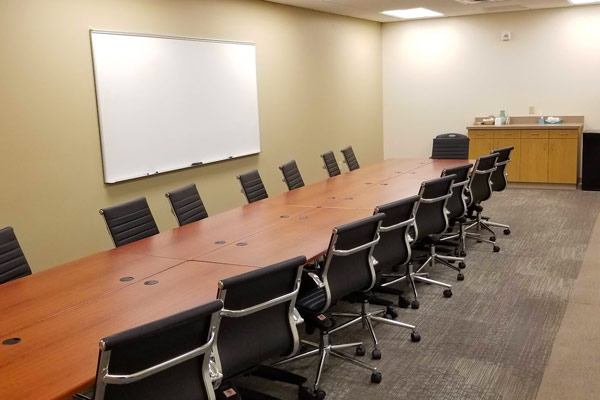 Board Room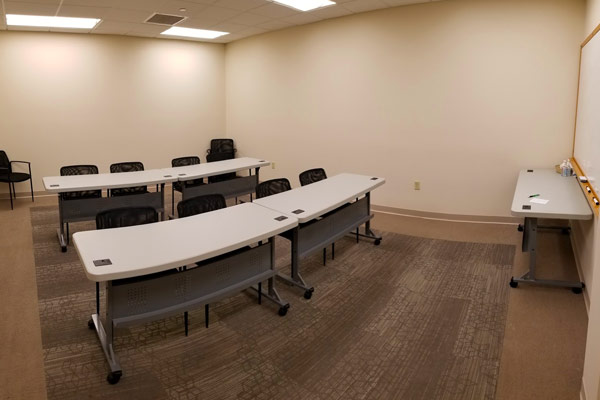 Conference Room A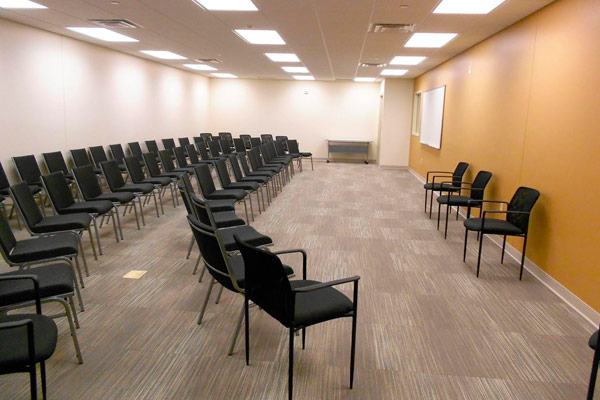 Classroom A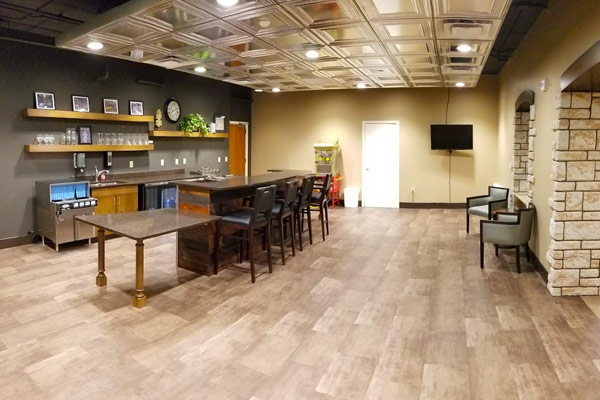 The Bar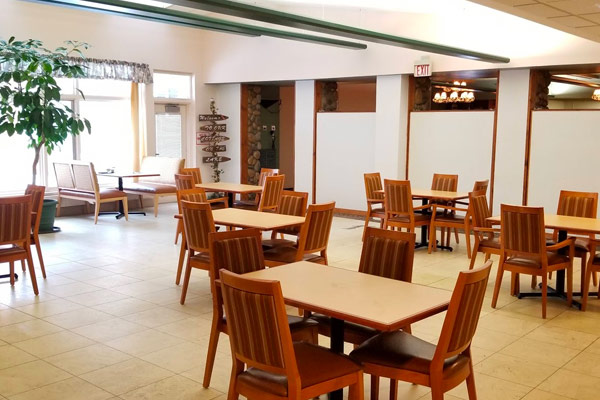 The Back Dining Room
The Springs Wellness Center
A community gym and also a Wellness Center that contains an aerobics and dance studio, a variety of classes for strength training, wellness, cooking demos, support groups, guest speakers, and more.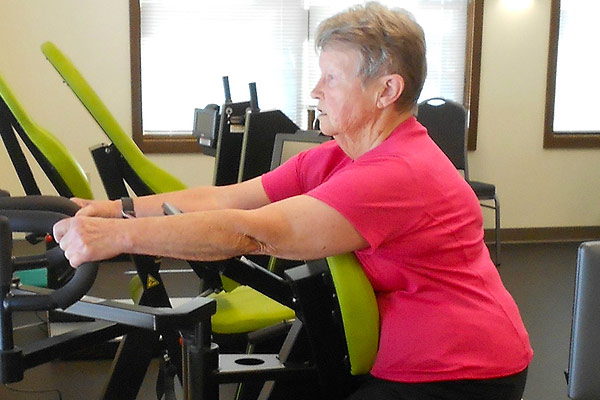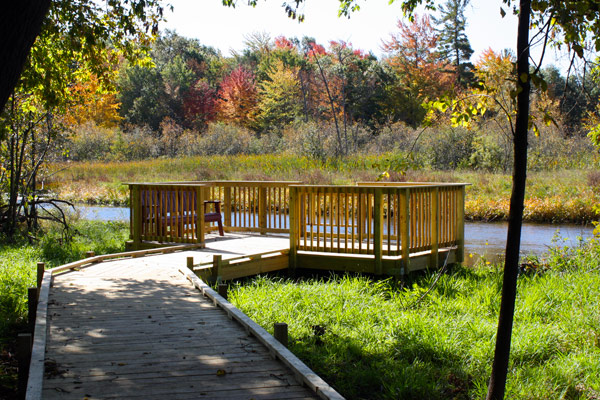 Crystal River Trail
Our walking path through woods and wetland along the serene Crystal River on Bethany's campus provides a direct connection to nature. Both boardwalk, paved trail, and natural surfaces are designed to provide safe access by foot or wheelchair. Convenient rest areas provide perfect opportunities for bird watching and fishing.
Your tax-deductible donations will help make our dream of completing this trail reality. Please consider a gift in memory or honor of someone you love.