Serving Mind, Body, and Spirit
Bethany Home is a leading rehabilitative and healthcare center. Individualized resident-centered services are provided for all those who call Bethany their home.
Spruce Ridge Skilled Nursing
Spruce Ridge Skilled Nursing has consistent care assignments that allow nursing staff to see any changes in a resident's condition. From the moment you walk through the doors at Bethany, our professional team of nurses, therapists, spiritual leaders, social workers, and business personnel will assist you in providing whatever support you need every step of the way.
Outcome studies illustrate the effectiveness of our cohesive team approach to serving mind, body, and spirit. Bethany is licensed by the State of Wisconsin as a skilled nursing facility and is certified for Medicare, Medicaid, and insurance coverage.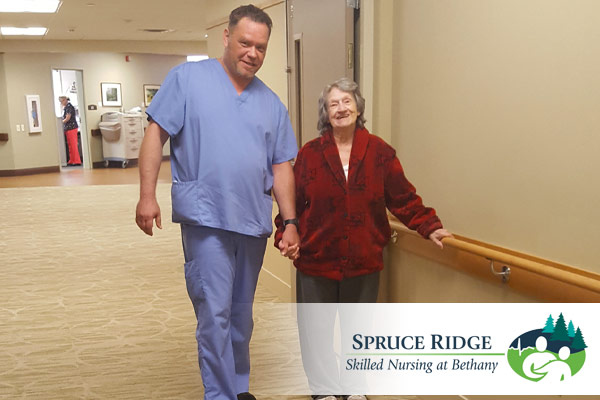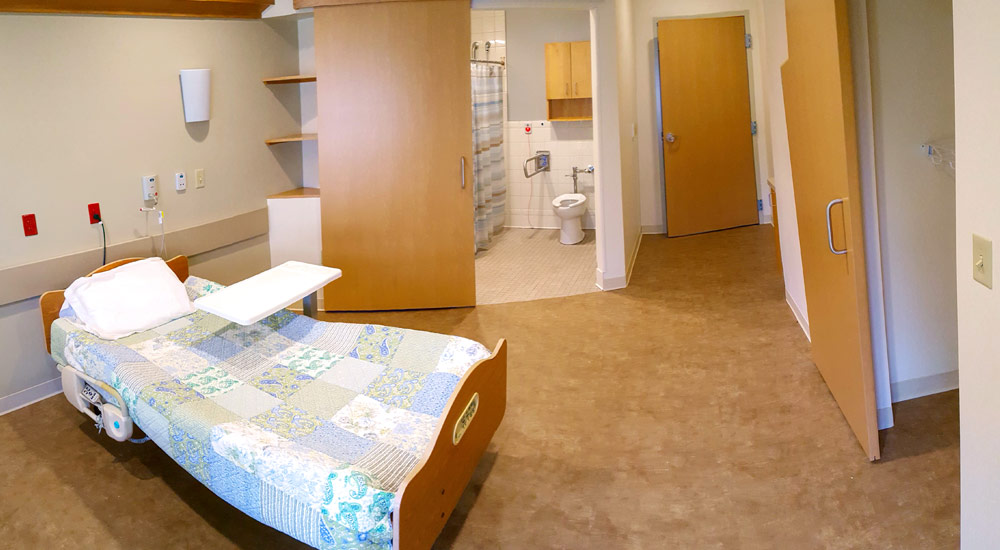 Spruce Ridge residents have spacious private rooms
Spruce Ridge Benefits & Amenities
Private rooms with restroom
Three meals daily
Transportation to local appointments
Satellite TV
Housekeeping included
Alzheimer's specific programming
Hospice and Respite Care
Restorative Care
Planned activities and social events
Personal thermostats
Basic WIFI
Hospice Provides Comfort for the Individual & Family
Bethany's staff strives to bring comfort and support to those facing a life-limiting illness, and to family and friends who remain active in their loved one's life.
Our compassionate care team includes physicians, professional nurses, hospice consultants from leading healthcare providers, social workers, pharmacists, chaplains, dietary managers, recreational therapists, nursing assistants, and volunteers.
Our goal is to help with:
Pain management
Spiritual, emotional, and social needs
Nutritional assistance
Companionship
Enhancing the quality of life
For more information or to plan a visit and tour, please contact our admissions office.